Trauma, tragedy, and challenging hardship are a universal human condition. Humans are hardwired to adapt and overcome trauma and tragedy. But the path to healing and growth don't happen over night. It's a long, ever-changing journey.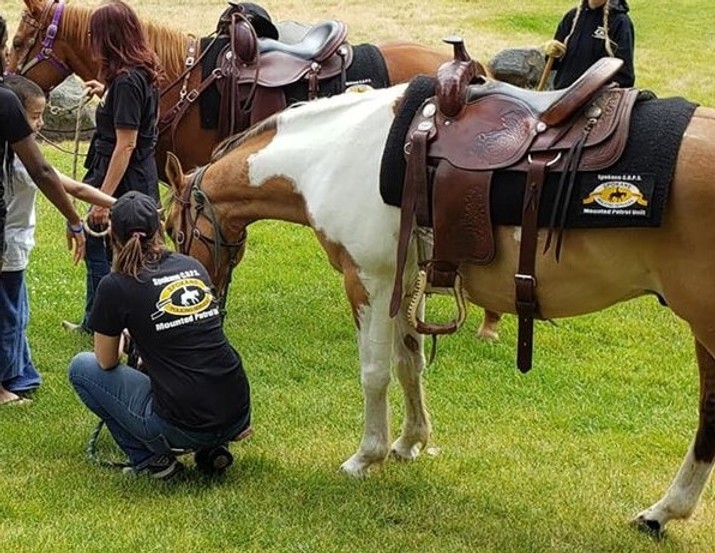 Hardwired to Adapt and Overcome
When my world came crashing down around me, I fell to my knees in complete defeat. And I'm not at all ashamed to admit it. Close friends often hear me jokingly refer to myself as "annoyingly resilient." But, there's a good amount of truth to it. I really do just keep going and keep going and keep going…even to the point where it probably makes more sense to give up. My life has been filled with suffering. My parents got divorced when I was nine years old. Two weeks into my freshman year of high school, my mom committed suicide. In college I (literally) survived a horribly abusive, assaultive relationship. As an adult, I lost the love of my life to an unforeseen drug addiction. But in many ways, my stories are no different than anyone else's. We've all experienced trauma, tragedy, and hardship to varying degrees and frequencies. That's the human condition. One person's tragedy is no more or less painful or difficult than the next. They are all hard. They are all painful. And they all require resilience. One of the most interesting things about human beings is our ability to adapt and overcome, even in the face of extraordinarily harsh circumstances. And we each build a set of strategies through our experiences that helps us cope and enable us to keep moving forward. Granted, there is variation in the degree of resilience each individual has, but the human brain has a built-in capability to adapt and overcome. It's hardwired into each of us.
Running Ragged
When I was suffering through the darkest part of Justin's addiction, I felt completely worn down. Justin relapsed every few months, and during those times I wouldn't hear from him or know where he was — or even if he was still alive. I was constantly exhausted. I hardly slept because of stress, worry, fear, anxiety, sharing a bed (or couch) with a baby with mild obstructive sleep apnea, and the pain from a broken foot (…oh yeah, forgot to mention I broke my foot and was in a cast on crutches for 2 months before my son could walk). I was working two jobs to make ends meet and provide a stable environment for my kiddo to make up for the chaos he'd been through (we lived in 6 different places before he was 1 year old, couch surfing included). To this day I can still distinctly remember walking out of the pawn shop, tears rolling down my cheeks, after selling my wedding ring for 100 dollars so I could buy food and diapers for my baby. Those were dark, dark days.
My Life-Lines
I turned towards my tried-and-true coping strategies to help deal with the stress: Faith. When I reached my lowest point, there was nowhere left to fall except onto my knees while looking up. Family. I called my dad too many times to count, asking for advice and perspective or to just break down and cry. Friends. The friends I made in North Carolina are less like friends and more like family; they held me up and walked beside me through it all. Exercise. I've always been an athlete and my body and mind function much better when I move. Trauma counseling. Regular therapy is part of my wellness routine, and I'm fairly certain Eye Movement Desensitization and Reprocessing (EMDR) is the best kind of magic! Horses. There is something truly serene about building a bond with a horse.
Ah Kah Tah
I needed to leave North Carolina and go home. I needed my family's support and my son needed stability. Shortly after moving back home to Washington State in July 2017, I stumbled upon a barn down the road that offered horseback riding lessons at a time when I desperately needed horses back in my life on a regular basis. The head trainer, Nate, at Two Eyes Horsemanship gave me a tour of the facility and walked me past two mustangs that he rescued as part of a project he calls Ah Kah Tah — which is a Blackfeet Indian phrase meaning "Going Home." The project is designed for veterans dealing with post-traumatic stress disorder (PTSD). Nate teaches the veterans to work with and train a wild mustang. As the veterans work with the wild horses, the therapy of working with and bonding with their horse assists in the healing process. The goal is not only to save the horses, but to also heal our Soldiers.
My "Spirit Warrior"
Apache Cheveyo was one of the two horses I saw that day. After spending a grand total of 45 minutes with Apache, who at that time was too scared to even come near me, I decided to adopt him. It's as if his spirit knew exactly what mine needed. He was wild 6-year-old stallion from Southeastern Oregon, but there was a kind gentleness in his eyes that reminded me a lot of the horse I grew up with. I learned to work with and train him which gave me an outlet to process the post-traumatic stress I carried around with me, especially from the most recent traumas related to Justin's addiction. At the same time he healed me, I was able to help Apache make sense of his new world and help him build his own confidence.
New Beginnings
Two years later, Apache and I are now a great team. In addition to the leisure time we spend together, Apache is one of 45 horses on the Spokane C.O.P.S. Mounted Patrol Unit (MPU) which promotes crime prevention through community engagement. MPU volunteers bring trained horses into Spokane city parks to push out illicit, undesirable activities and draw families back into those safe, secure neighborhood spaces to strengthen local communities. In memory of the selfless service Justin provided for his community as a law enforcement officer, Apache wears Justin's law enforcement badge number on his bridle.
"Challenges cannot possibly be good or bad. Challenges are simply challenges."
– Carlos Castaneda