Selfless Service: A service which is performed without any expectation of result or award for the person performing it.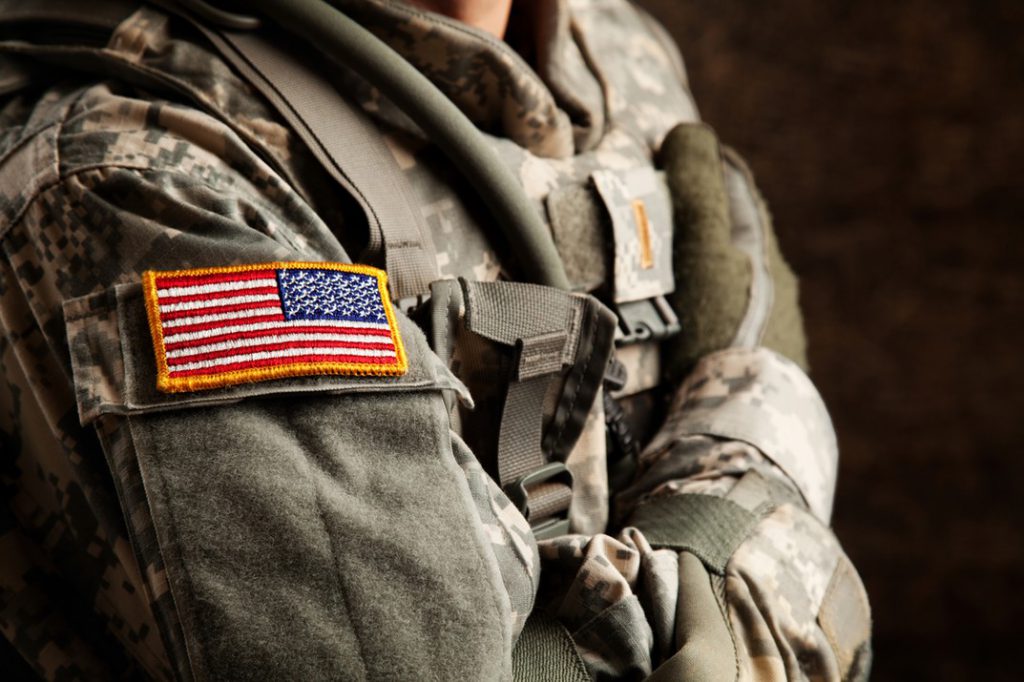 Culture Shock
In 2012 I found myself smack dab in the middle of the Special Operations community on Fort Bragg, North Carolina. I had a graduate degree in human movement and performance psychology and accepted a job training SOF Soldiers the art and science of mental toughness. I felt completely out of my element. Prior to that I had only worked with traditional athletes and now I was a Washington State native in North Carolina, 2,000 miles away from everything and everyone I knew. When I accepted the position at the United States John F. Kennedy Special Warfare Center and School I had no idea what I was getting myself into, and I quickly learned that, well, I had A LOT to learn. This was a completely different breed of athlete–they were tactical athletes who were tasked with missions where lives depended on their performance under pressure. I fully embraced the very steep learning curve because I was humbled and honored to teach them the best tactics that science and elite performance had to offer, and it mattered to me that I brought my best to serve those who serve.
A Selfless Servant
When I met Justin, I had no idea he was a Soldier in the U.S. Army. We met 2 hours off post in the middle of the woods at a bonfire. I was immediately drawn into his personality. The core of his character was built upon his compassion for others, his grit, his hardiness, and his ability to step forward and lead. It was second nature to him to offer help to a friend, hold a door open for a someone at the store, to strike up a conversation with stranger who seemed like they needed a smile — it was never about him, it was always about helping others. And he did it all the time, naturally displayed in his daily actions. Not only was he drawn to situations where he could be of service, but people were drawn to him for those same reasons. Those innate characteristics served him well as both a Soldier and as a Law Enforcement Officer.
Finding a Battle Rhythm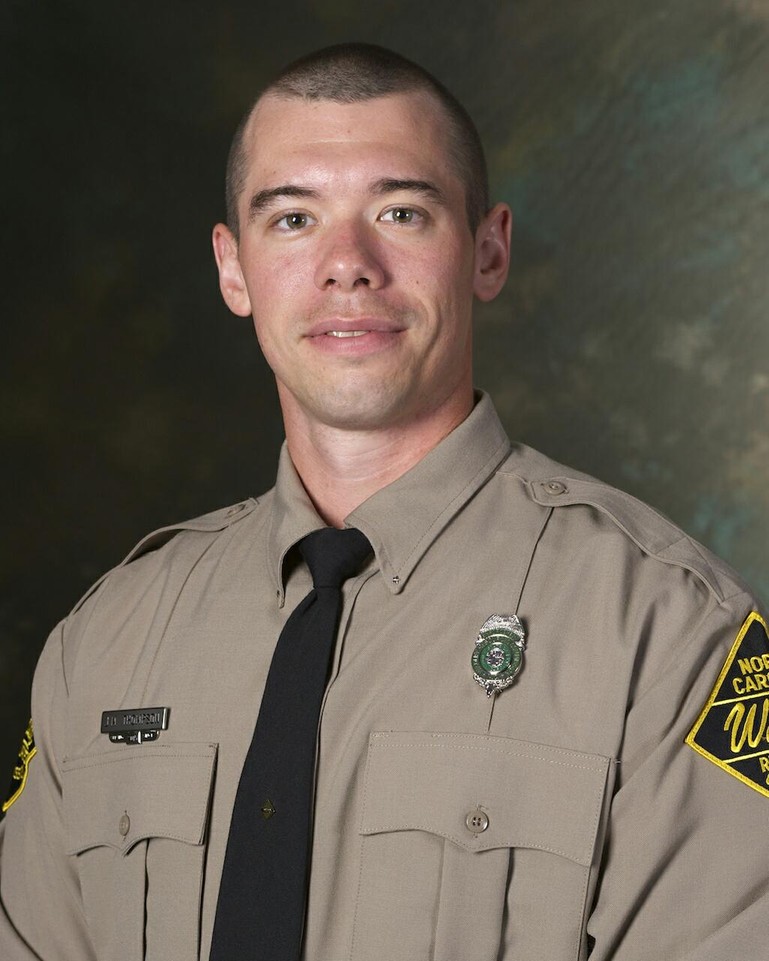 Lucky for me, Justin was an 82nd Airborne Calvary Scout, and he knew his shit. He was able to teach me what I needed to know to better relate to and more effectively train SOF Soldiers. Justin probably knew more than most about the SOF way of life because he had his sights set on becoming a Green Beret, but unfortunately a training accident took that option off the table. Shortly after we got married he made the decision to separate from the Army and pursue a different dream: becoming a North Carolina Wildlife Law Enforcement Officer. He was a Sheepdog by nature and he loved the outdoors, so this job was right up his alley. The interview process was long and intense, but I have never seen a man work at something so hard. He read every book about Game Wardens that he could get his hands on, studied relentlessly for his murder board, and was constantly in the gym or out on a run to prepare for the Police Officer Physical Abilities Test. Once his mind was made up, there was no stopping him. And he never did anything half-assed. Well, it paid off for him. He was one of 20 selected for training. He graduated training the day our son was born. He was overflowing with pride that day.
More Than an Injury
In the first few days of training to be a law enforcement officer, Justin spiral fractured his tibia. He was prescribed pain medication for his injury. What he didn't know at the time, was that would start the chain of events that would ultimately lead to his death. While he was still in the Army, he had 6 surgeries over the course of 2 years and had been consistently prescribed opioids for his chronic pain. During this time his body and brain built up a tolerance to and dependence on the chemical. His neurobiology was altered by this long-term prescription use, which made him more vulnerable to full-blown addiction when he was prescribed the medication while in law enforcement training. Layer onto that the intense training demands, prolonged periods of stress, and sleepless nights, his body and brain quickly became addicted to the drug. He was a new father, had a highly demanding on-the-job training schedule, and was assigned to a work location two hours away from our home. It wore him down and when his coping methods became exhausted the drug addiction took over. As his stress level and the training demands increased, so did his use as the drug convinced his brain that was the only way to cope. I didn't find out about his drug dependency and addiction until it was too late–it had already taken hold of him and no matter how hard we both tried, it was one fight that neither of us was able to win.
Stress is the killer.
At that time I was halfway through my doctoral program, preparing to begin my dissertation research. As my husband slowly slipped away from me, I focused my research on developing training programs for building physical and mental stress resilience within military and law enforcement populations. I wanted to do what I could to proactively use my experience and education to serve those who are vulnerable to the negative impact of acute and chronic stress. The outcome of my research was a pilot training program held within a Basic Law Enforcement Training academy which confirmed the necessity of this type of training support within the law enforcement community. Additionally, my research received seed-grant funding from the National Science Foundation as part of a program that seeks to apply research-based best practices within the community. We interviewed over 50 military, law enforcement, and first responder personnel and found that physical and mental stress resilience is an absolute necessity within these service professions. These professionals are under high-levels of acute and chronic stress within high-demand, high-stakes environments and it is critical that they perform at their optimal level. Every. Time. And they need more than just bad advice on how to "stress less." They need efficient, effective stress resilience training that improves performance, improves readiness, and increases longevity.
For All Selfless Servants
And so, Precision Edge Performance was born. We saw a need to provide performance optimization, stress resilience, and health and wellness services to our selfless servants–military personnel and veterans, law enforcement officers, firefighters, and emergency medical personnel. We have the education and the experience, paired with a no-bullshit attitude that gets the job done. This is our way of serving those who serve. We know that everyone is strapped for training time, so we provide boiled down, actionable best practices at the point of need so selfless servants can perform in all areas of their lives.
"The best way to find yourself is to lose yourself in the service of others." – Mahatama Gandhi